Learn to harness the power of the State of Flow, safely, EVERY DAY from The World's Best Flow Integration Trainer!!!
Where you focus, your energy flows.
Master your focus – master your hour!
Master your hour, you master Your DAY!
When you master your day, YOU MASTER YOUR LIFE! 
Join The
CONSCIOUS FLOW
Master Class!
Focus = Productivity = RESULTS
Your ability to focus is everything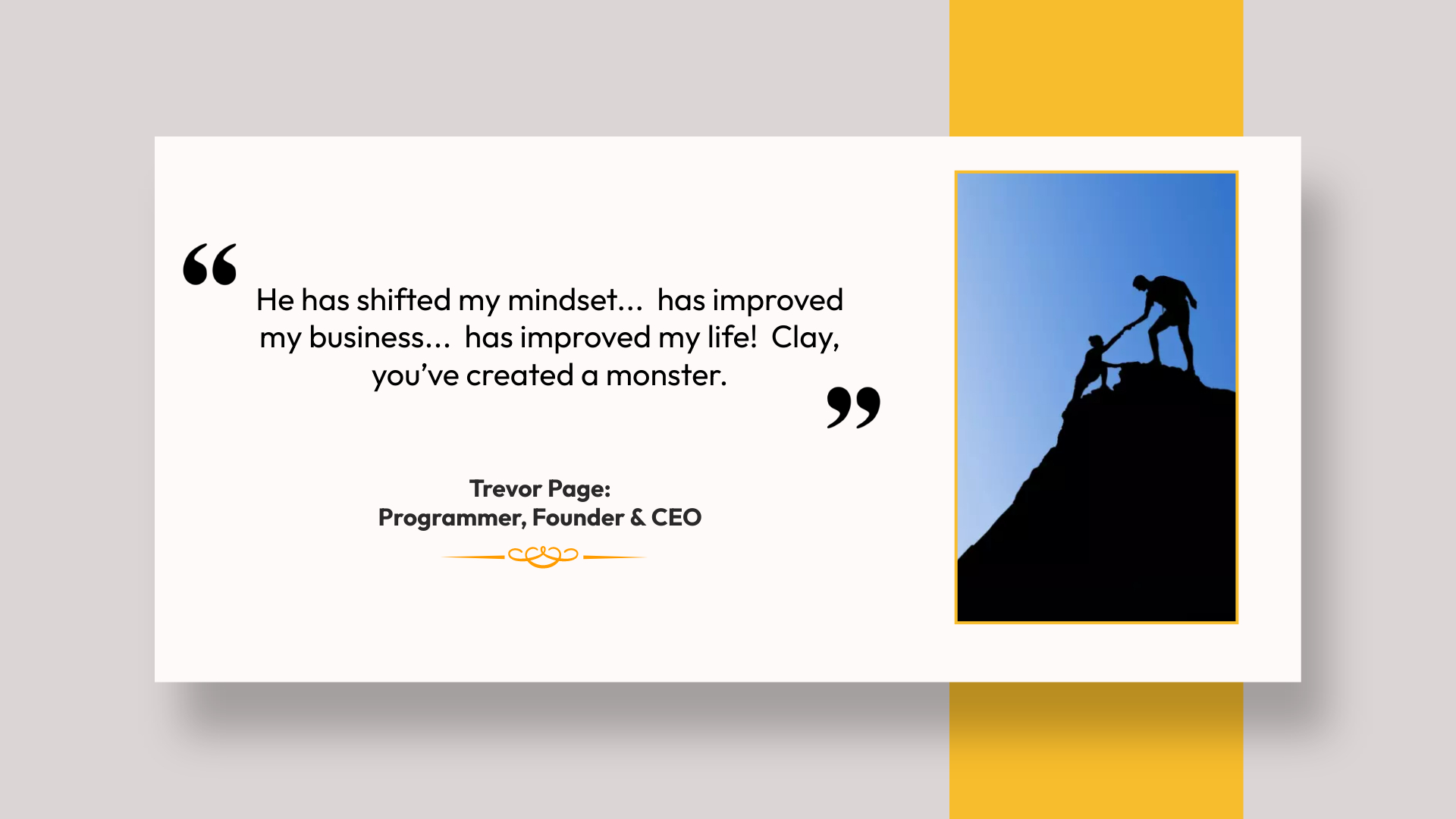 BUILD Your Most Productive Day EVER?
Are you ready to unlock your true potential and skyrocket your productivity to new heights?
Introducing the Conscious Flow Control Master Class, the ultimate program for achieving more in less time.
Are you tired of working harder, not smarter? Are you ready to say goodbye to procrastination and hello to laser-focused productivity? The Conscious Flow Control Master Class is here to teach you the secrets of top performers, the habits and practices that will change the game for you.
Just imagine being able to double your productivity and gain back hours of free time every day.
This is not just a pipe dream; it's a reality for those willing to invest in themselves and take action.
Our Master Class is not just about teaching you the techniques; it's about guiding you every step of the way as you implement and master them. The Personal Measurement System included in the Conscious Flow Control Master Class is exclusive and unique; it will empower you to track your progress and optimize your performance like never before.
Don't wait any longer to take control of your productivity and your life. Enroll in the Conscious Flow Control Master Class now and join the ranks of the most successful and productive people on the planet.
W

e will meet once a week for just over three months.

The Training Sessions will be 1.5 to 2 hours long.
You will have access to all session recordings.
PRIVATE, one on one conversations with Master Trainer Clay Green are available!! 
Unlock your true potential and experience the breakthroughs you've been waiting for with our
private meetings.
We'll help you identify and tackle the critical actions holding you back through expert guidance and a laser-focused approach, ensuring your questions, issues, and challenges are solved once and for all.
Invest in yourself and your business today and start seeing real results!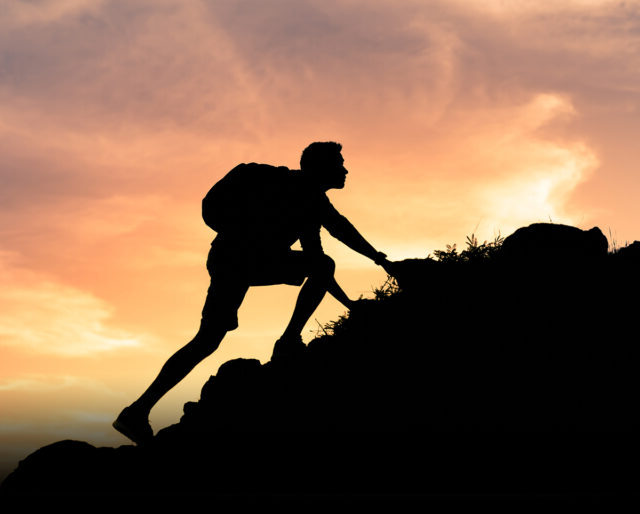 Are you ready to become a super-productive human being?
The Conscious Flow Control Master Class is your ticket to the top. This exclusive program will give you the skills and techniques you need to double your output and take control of your focus like never before. Say goodbye to distractions, stress, and anxiety, and hello to positive flow cycles. You'll learn how to transform your negative thoughts and emotions into powerful productivity triggers. With the Conscious Flow Control Master Class, you'll master your mind, day, and life. Don't miss this opportunity to join the ranks of the most successful and productive people on the planet.
Apply now for the next class! Apply today for the next Conscious Flow Master Class!
The flow state, also known colloquially as being "in the zone," is the mental state in which a person performing some activity is fully immersed in a feeling of energized focus, full involvement, and enjoyment in that activity. 
You can experience anywhere from 2 to 500 TIMES your current state of productivity!
YOU can Consciously Control YOUR Flow States! -and your results!
Who needs Conscious Flow Control?
The Conscious Flow Control Master Class is specifically designed for entrepreneurs, business owners, and professionals who want to take their productivity to the next level.
Whether you're scaling through the six-figure revenue range or up through sevens, you know that juggling multiple tasks, spinning priorities, and growing your business can be demanding and stressful.
Your Master Class will teach you the skills and techniques to take control of your focus and prioritize your tasks, allowing you to achieve your goals faster and easier. Imagine being able to consistently double your output and say goodbye to distractions, stress, and anxiety.
Enroll now and become the master of your productivity and your business!
What will you
DO

during this Master Class?
YOU will develop and integrate YOUR repeatable, personal process
that ensures you enter and exit a state of flow every day
and KICK-ASS at those same tasks you're currently frustrated with! *multiple times, safely
That begs the only question that matters:
"WHAT do you want to get done – faster & easier?"
Books have been published; businesses have been conceived, created, and built, businesses have been resurrected; client acquisition processes have been scaled; marriages have been saved!
-What will you use Conscious Flow Control to accomplish?
The price for learning and having support in implementing these systems starts at $9,000, with upgrades available.
You can NOT purchase this training anywhere else online. It's just too dangerous!
-there is no "self-paced" online course. (You can apply for one on one custom training here LINK)
DO NOT WAIT!!! TODAY is the best time for you to START GETTING IT DONE!
Where are you now? Where do you want to be in 1 year?
THIS is the most impactful skill you
can hope to learn to help you get there – and further,
faster and smoother!


Weeks 1-3
Stages, Flow Pyramid, Sleep Chronotypes, Recovery
You will learn the 4 Stages of Flow, Determine your Sleep Chronotype, and establish your Daily Recovery Stage.
You will focus on growing your 3 Habits: meditating, journaling, and gratitude, specifically during and for your recovery period.
The Flow Pyramid will be a daily use tool, your sleep chronotypes will change your activity timing, and Recovery will become a priority!

Weeks 4-7
Belief Circles, Flow Triggers, Daily and Session Landings
You will explore your subconscious beliefs and how these have held you back, but most importantly – You will develop new triggers, habits, and practices to instill new EMPOWERING and ENABLING beliefs!
You will also explore your Belief Circles thoroughly. Apply this concept to manage your current goals and control Flow Entry!
You will learn to integrate your specific base-level desires, needs, and surface-level goals into the Flow Framework so you can manage, test, adjust, and EXCEL at striving toward your goals effectively, daily, and consistently GET IT DONE IN FLOW!
You will also start developing your own, personal flow meter! We are all different and have different experiences and depths of flow. You will build your flowmeter so you can judge, for yourself, how effectively you are utilizing the state of flow!

Weeks 8-10
APPLY and GROW your Flow Launch Sequences
Constant growth of these habits and practices is necessary for most of us.
By now, you've established a consistent daily habit. Now it's time to start exploring, testing, and adjusting for optimization for you and YOUR goals.
We will explore how we don't always have appropriate targets, and we will analyze your business and personal goals and optimize your goals for YOUR flow state management – all so you can Get It Done! And achieve those goals!
Your daily launch and nightly landing routines will also play a vital role in your daily state management routine!

Weeks 11-12
SCALE! Enter and Exit Sessions Every Day! Optimize with High-Performance Habits
Wrapping up this 3-month mastermind, you will integrate new and exciting habits to level up your game significantly.
Why? Because NOW, more than ever, you are enabled and empowered with the superpower of being aware of your body's reaction to your desires.
Now, you can start, effectively test, and adjust your habits at your will!

Previously Thrilled Example
From over $50,000 in debt to being a debt-free business owner traveling the world with his family!
Why are you EAGER TO START working with Clay again?
Focus Productivity Results –
MORE Time, MORE Money, MORE FREEDOM
What does Conscious Flow Control MEAN to your bottom line?

APPLY NOW for the best bonus packages and prices possible! APPLY today for the BEST options! 
Your investment is $9,000 if completed in one payment.
Set yourself up to WIN by establishing and growing your ability NEVER to be plateaued again!
You will learn and implement the following:
The 3 Key Habits

State of Flow Launch and Landing Routines

Daily Launch and Landing Routines

Personal State of Flow Measurement

Use Your Sleep Chronotype for further personalization

The Flow Pyramid's Daily Use

Consistent Continuous Improvement with High-Performance Habits
Just take 10 minutes and APPLY TODAY to join the next Conscious Flow Control Master Class and make sure you don't miss out on early bird specials (if relevant)!
This is a very exclusive offering, less than three masterclasses are held yearly! Prices and availability are subject to changes. Your application date is everything – if you are considering this, apply today!
APPLY TODAY! Depending on the application date, discounts apply – and special bonuses are included for early implementers!